Achievement means sacrifice. If firmly believe this. If you want to reach your goals something has to give. Take my journey into teaching for example: it consumed me for nearly 5 years. I ate, breathed, slept teaching. I couldn't stop learning more about teaching - every day or holiday was an opportunity to find out more, learn new techniques, improve subject knowledge or find interesting resources.
While doing this I neglected quite a few of aspects of my life, including (I am ashamed to say) my friends, relationships and probably the most damaging of all: myself.
My health suffered. That was my most worrying sacrifice. I could have been on my way to full blown Pneumonia before I took myself to a doctor or considered a day off to recuperate. It was when I was diagnosed with stomach ulcers (and thank goodness nothing more serious) that I finally started to consider my lifestyle.
It wasn't just my health that I had given up. My whole identity was wrapped up in teaching. If I wasn't teaching well, or work was overwhelming I started to blame myself and just worked harder. It didn't really occur to me that it was my mental exhaustion preventing me from being very good in the classroom or as a colleague.
It took a rather important trip to Australia for me to really wake-up. I saw teachers who....wait for it....had LIVES. They had hobbies, friends, time-off and STILL enjoyed their job. The life I had lived until this point looked ridiculous. Over that four weeks I found out again who I was, what I liked, wanted, needed to prioritise.
Thank goodness, because at the end of this jaunt abroad I met Andi and lucky for him he met ME too - not 'teacher' Rosie, but ME.
It was a real watershed moment for me. I changed schools to try and achieve a greater balance and started reclaiming my hobbies. Two years later I am looking at another massive life change and with it further 'sacrifice'. It's a cycle and when we really want something, we choose to let things go.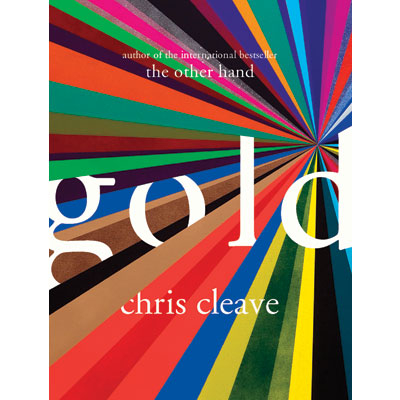 'Gold' by Chris Cleave explores what exactly people are prepared to sacrifice for their goals. Usually I would avoid any 'topical' literature well alone. It was my great experience with his other novels that led me to pick up Cleave's latest effort, all about the journey of cyclists vying for a place at the London Olympics.
Cleave examines what motivates people to reach the pinnacle of their field creating complex and engaging characters. The two female protagonists are fierce rivals and friends, sharing a startling history that unfolds over the multi-narrative novel. Married to Jack, Kate, one of the cyclists sacrifices her chance at 'Gold' from an early age. Also an Olympian, Jack and Kate seem to have the perfect relationship, yet they are battling with their little girl (Jedi obsessed) Sophie's second fight with cancer - again a sub-plot which develops tenderly into something much more important.
Zoe is the steely opposition, with a troubled past and big personality. Inherently lonely, vulnerable and hard at the same time, at the start of the story you only have the smallest idea of what Zoe has given up to win.
Heart-breaking, warm and thought-provoking: this is not just a novel about the Olympics (thank goodness), it's something you want to race to finish. Be prepared to sacrifice a significant amount of your day to read it all in one go!
Have you read the novel too? You can link your reviews below and join in the discussion.
Next months' book to readalong with is:
Link-up your reviews on Friday 7th June
What are you reading right now? I would love some recommendations. My summer holidays are not too far away and I cannot wait to read A LOT!