Life would be easier, wouldn't it, if we could look at people and be able to judge from the outset if they were going to hurt or harm you? You'd know who to put your trust in and who to avoid by a thousand mile radius.
People aren't that simple, sadly. We all have our moments we're not proud of, where we're anywhere from a little bit mean/selfish to those who are outright evil. In 'Purple Hibiscus' by Ngozi-Adichie she explores this ideas with sensitivity and vigour.
The novel was placed on our GCSE syllabus two, maybe three years ago. (For my USA readers, that's the examinations taken in Year 11) I'm sad to say, it's a rare treat to have a woman placed on any English Literature syllabus and even rarer for it to be a modern writer from another culture, so I was excited to read 'Purple Hibiscus'. It has taken me until now to do so - I was truly missing out.
The novel explores the life within a family that suffers from abuse, control and fear. The children watch as their mother is beaten until she miscarries, receive physical punishments and suffer the tension of having to be the top in their class (or else). The father at the heart of the abuse sees his actions as duty: to his family and more worryingly to God.
Because he isn't your stereotypical abuser - someone with a drink or drug problem. Instead he is a prosperous manufacturer, devout Catholic, head of a tribe and a pillar of all of the communities he belongs to. Without him people would starve, the church would not have been built, and his employees would be forced to work in a harder environment. He is a generous boss, friend and leader.
Ngozi-Adichie absorbs you into the debate, telling the story through the eyes of his little girl, who desperately loves her father, glows with pride over his achievements while cowering in fear as he bullies and intimidates her family.
It's not all doom and gloom, however, as 'Purple Hibiscus' which is as much a 'coming of age' novel as one on the heavy effects of abuse. It's an absolute must read, and something those with teenage daughters to share together. I would love to know what you thought about it if you have read it!
Link up any review you may have done on the novel below:
Our next book is 'Gold' by Chris Cleave, the latest offering from an author who has impressed me with his first two novels.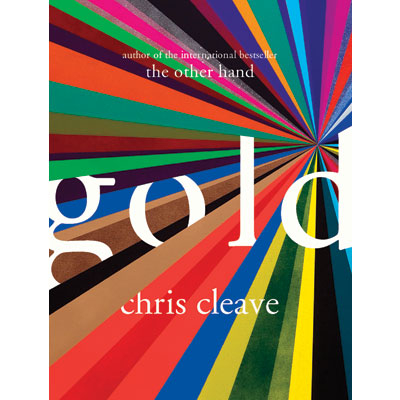 You can link up your reviews on Friday 3rd May!
If you want to see what else I have read this year, you can find my reviews HERE and HERE. I am enjoying sharing my monthly reads with you. What have you read recently that you would recommend?