You may have woken up groaning this morning, looked out the window, seen rain or the prospect of working, cleaning, sorting out your mail. Tuesdays haven't the biggest reputation to be causes of celebration (except they're not Monday), except today.
I'm going to be getting on a train in 1 hour and 20 minutes (note to self - get dressed soon) to go to Karlsruhe to meet genuine REAL LIFE blog buddies!
It's an absolute dream to be heading out into the wilderness (well towns) of Germany and actually seeing other bloggers. I wish I could hop over to so many of my USA buddies and join a blog conventions. With my savings, it's just not possible yet.
So who am I meeting? (EEP!) I am heading over to see English who blogs at
Be Freckled
and Anja who is otherwise known in the Blogosphere as
Cocalores
.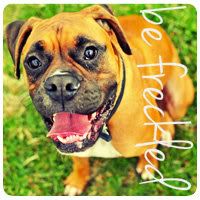 Why don't you go and meet them via their blogs today - you won't be disappointed. We can talk about the wonderful experiences when I get back.

Have an awesome Tuesday folks. I'll be blog hopping my brains out when I return this evening - so if you're visiting from Melissa's, don't worry, I'll return your follow soon.