I am delighted to be one of the co-hosts for the Facebook and Twitter party and welcome anyone who presses 'like' or 'follow' today. As soon as I am home from work, I will return the favour and look forward to getting to know you better. So over to Megan, Tif and Brooke!
Hi everyone, and welcome to the Resolutions In Motion Facebook/Twitter Hop! We wanted to hold this hop so that we could spread the word about Resolutions In Motion and help our participants gain some new followers and blogging friends. The co-hosts won their spots, so make sure to visit them and follow!
This hop is for anyone and everyone, and as a special surprise this week, we have two giveaway items for one lucky linker-upper! Tif from
Ramblings of a Southern Belle
is giving away a bottle of Viva La Juicy, and Brooke of
Covered In Grace
is giving away 2 months of large ad space!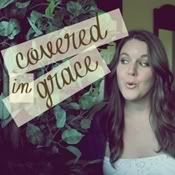 Now on to the hop!
Please feel free to share this button:
Follow your hosts:
Shaping Up To Be A Mom (Facebook/Twitter)
Covered In Grace (Facebook/Twitter)
Ramblings of a Southern Belle (Facebook/Twitter)
Follow your co-hosts:
Healing the Heaviness (Facebook)
Raising Reagan (Facebook/Twitter)
Craftbotic (Facebook/Twitter)
Southern Ramblings (Facebook/Twitter)
Violet Imperfection (Facebook/Twitter)
Link up your Facebook and Twitter accounts below!
a Rafflecopter giveaway
So there we have it! If you're a crafter, you'll definitely want to link up your Christmas tutorials with Anja and I. You can do that
here!
Feeling frustrated about the festive season? Then join me tomorrow for a good old rant.
Nice to meet you!