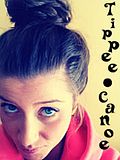 Hi folks,
Yup, me again - I am guest posting today for Lauren over at
Tippie Canoe
while she is (ignore very jealous voice) on holiday in Hawaii! (Looks out at grey sky, rain and raging wind trying not to look bitter). I am sharing a fun photo activity that you can do when visiting places abroad and want a fun challenge. It works with families, friends, partners, kids, you name it! Pop across to find your exclusive London photo challenge made by moi especially for Lauren's post.
You can also read about my latest personal challenge
here
; a fab guest post
here
by
Laura from Our Reflection
and find out how to link up to my Festival Fever link party
here
.
Lovely to see you - Happy Wednesday.
R xx