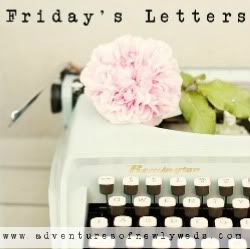 I am new to this, so here it goes:
Dear boyfriend
thank you for visiting me over the weekend and helping me to relax on Sunday even though I was mega tired and grumpy the rest of the time. Thank you for oiling my sewing machine and putting up with all my new blog excitement.
Dear Spring
thank you for arriving and bringing gorgeous weather and a chance to get outside and take some awesome photos.
Dear boss
thank you for giving me the beautiful flowers and recognising the work that went into helping the kids have a day of journalism.
Dear Lindt Chocolate bunny
thank you for being there all week when I needed that hug that only a rabbit shaped chocolate can bring. I am a little sad that I finished you while writing this...
And finally, but just as importantly, dear new blog friends,
thank you for welcoming me onto the blogosphere, following along and giving me so much encouragement. I am so excited about it all!
It's a really cool way to round off the week actually. If you fancy a moment of reflection: join in at
Adventures of Newlyweds
and remember to take their button!
R xx