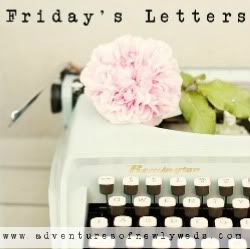 I loved doing this last week! It's fun reflecting sometimes.
Dear aeroplane thank you for taking me to Germany safely and delivering me to my ill, but gorgeous boyfriend. Dear ill but gorgeous boyfriend you are the most positive person I know. Even when you have the worst news possible, you just keep on living. You help me put my problems (hello broken windscreen and £100 bill) into perspective and let me be grumpy about it despite it being a comparatively pathetic problem. Dear Prime Minister and other politicians please stop the awfulness that is the pie tax and get back to finding the rich tax avoiders (ya know, your friends and business partners) who could make a massive contribution to the economy by just paying SOME tax. Also, stop embarrassing yourselves by eating pies in support of the bakers. It's rhetoric gone toooo far. Dear A, H and L thank you for a lovely bacon sandwich lunch, baby cuddles and a night of board games. I LOVE seeing you all and will miss you over Easter. Dear new followers and Tweeps, thanks for joining in with my new blog, letting me guest post for you and offering to share some love here. I can't wait....which is why I'm off to make a start now.
Have a great weekend folks.
R xx